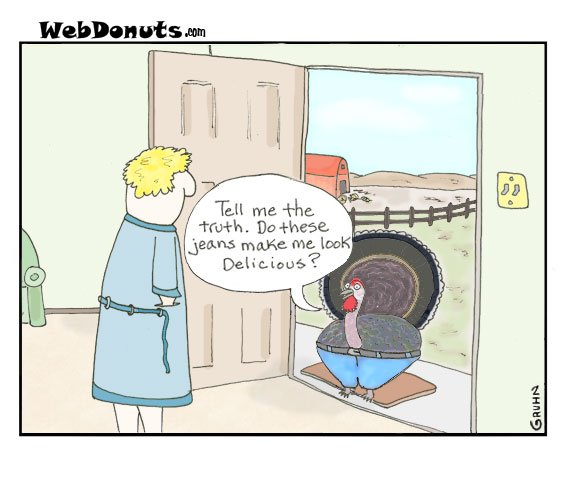 It's getting to be Thanksgiving.  I sent out the Evite yesterday and will be sitting down next week to make my menu.  I haul out about 10 years of back issues of Bon Appetite, Food and Wine, some REALLY old issues of Gourmet and at least a dozen cookbooks and get inspired. Some things are traditional-there would be loud squawking from various sectors if these dishes were not served, but I do get bored…so I serve the traditional along with the more interesting stuff. And it's how I end up with 14 side dishes. However, I still can't make myself get on the cooking magazine's bandwagon and incorporate Kimchi mashed potatoes or Sweet Potato-Miso Pie.  Stretching tradition can only go so far.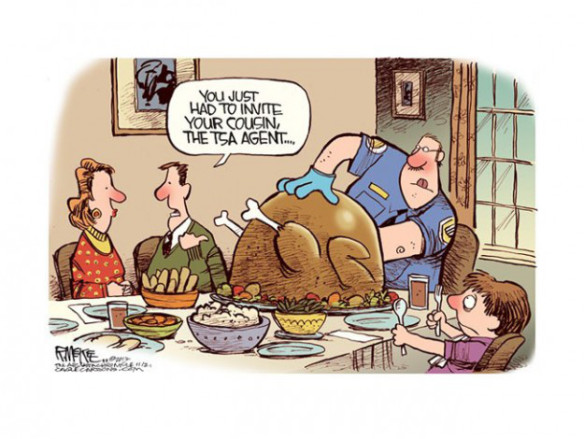 Sadly, my new daughter-in-law and my son will be at her family's' Thanksgiving this year-ah the strains of holidays on a marriage.  I will miss them-especially my son, who is a great helper.  It happens sometimes, when the stars align and various family members are at the in-laws. I do, however, have one stalwart family who ALWAYS comes no matter what.  This family on the in-law parental side is vegetarian, but the son married to my niece is not. Finally, escape from Tofurkey!!  Every year around July at some family function or other, he asks me if they will be invited to my house this year.  I think he gets worried that I will stop being the Major-Domo of this holiday or that I will lose my mind and actually MAKE a Tofurkey.   Rest assured, my man, that will NOT happen in my lifetime.
I think it is important that I repeat this advice from last year: Any party, but especially Thanksgiving with its variety and volume, is a challenge to get to the table on-time and hot. Here are a couple of things I do to make it a bit easier:
1) Organization is the key. Begin with the end in mind (Thank you CIA). I.e., if dinner is to be served at 6PM and the turkey takes 5 hours to cook, you gotta get it in the oven by 11AM. Doesn't add up you say. Right. But you need to count in resting time (it can easily rest for 2-3 hours and still be hot) and carving time. And a bit of "it's not done yet" time. So 11AM!!
2) Carefully plan your menu around the equipment available to you. If everything you are making needs an oven and you only have one, it's bad planning. Think ahead and consider what will be on the range top and what needs the oven. You have the oven for at least 1 hour as the turkey is resting, so plan accordingly. Consider buying a couple of $10 freestanding burners from a big box store. It is so worth it to cut down juggling.
3) Do as much prep as you can the day(s) before. Peel and cut the carrots, peel the potatoes and store them overnight in cold water, tip the green beans, make the cranberry sauce. You get the picture. This is the kind of food that is easy to do ahead.
4) Set the table 2-3 days before.
5) Take out your serving platters the day before and label them with what will be in them. That way, you have enough platters ready and others can help you get the food on the table quickly.  I saw this gem in Bon Appetite this year…Hey!  I mean…. I invented this tip….lol.
6) Make your pie crusts weeks ahead. For fillings that need to be baked Thanksgiving day, measure out dry ingredients, put in plastic zip bags and label with the pie, what ingredient and amount needs to be added and time/temperature for cooking. The pies will come together in minutes.
7) Use disposable pans for your stuffing, mashed potatoes, etc. to cut down on post dinner scrubbing.
8) Get help, hired or family and know what you want each person to do and when. Make a task list for each.
I could go on…just know that you are giving a party and no matter what the magazines say; there is NO SUCH THING AS A STRESS FREE PARTY. Period. You can greatly reduce the stress by planning and organization. And also know this holiday is about friends and family getting together. The burned carrots will become the family legend your kids will talk about to their kids and those memories are what it's really about. So RE-LAX. And look forward to a Happy Thanksgiving!!