Christmas Eve dinner somehow evolved from the casual treat of having my children eat spaghetti at the once forbidden setting of the coffee table in front of the fire, followed by the reading of "'Twas The Night Before Christmas" and "Rotten Ralph's Rotten Christmas", through the 7 (traditional) fishes when they were older to 7 pastas when they could complain enough to choose their own menu.  A formal pasta multi-course dinner has become a Christmas Eve tradition and takes us the better part of 2 days to prepare.
Now it includes spouses and baby, numbering 7 people-no guests allowed- and all hands on deck to make the pastas from scratch.  This year everyone got to choose their favorite pasta dish from years past or submit a new one.  We ended up with 2 soups because both sons insisted that HIS soup was the best.  I told them to fight it out and let me know, but it came down to the wire with no decision, so we made them both.
Here's the menu and some pictures from this year: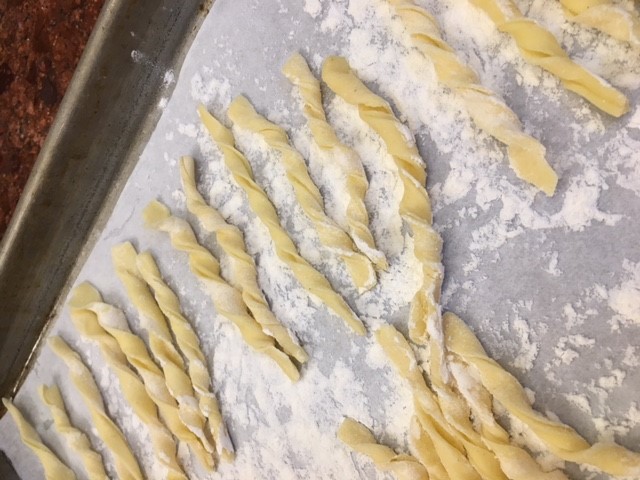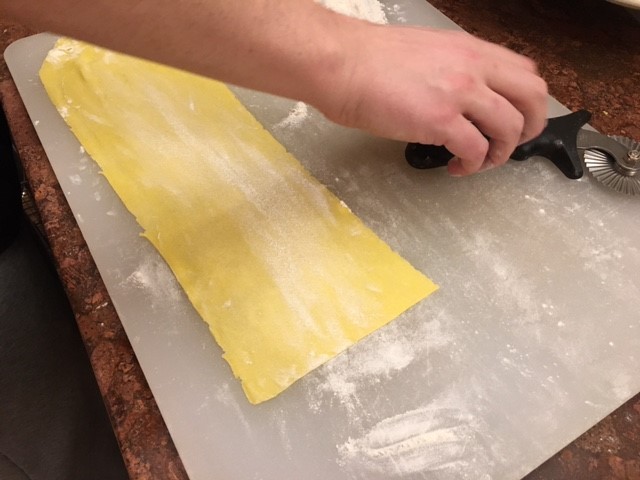 Charcuterie Board
Scrapelle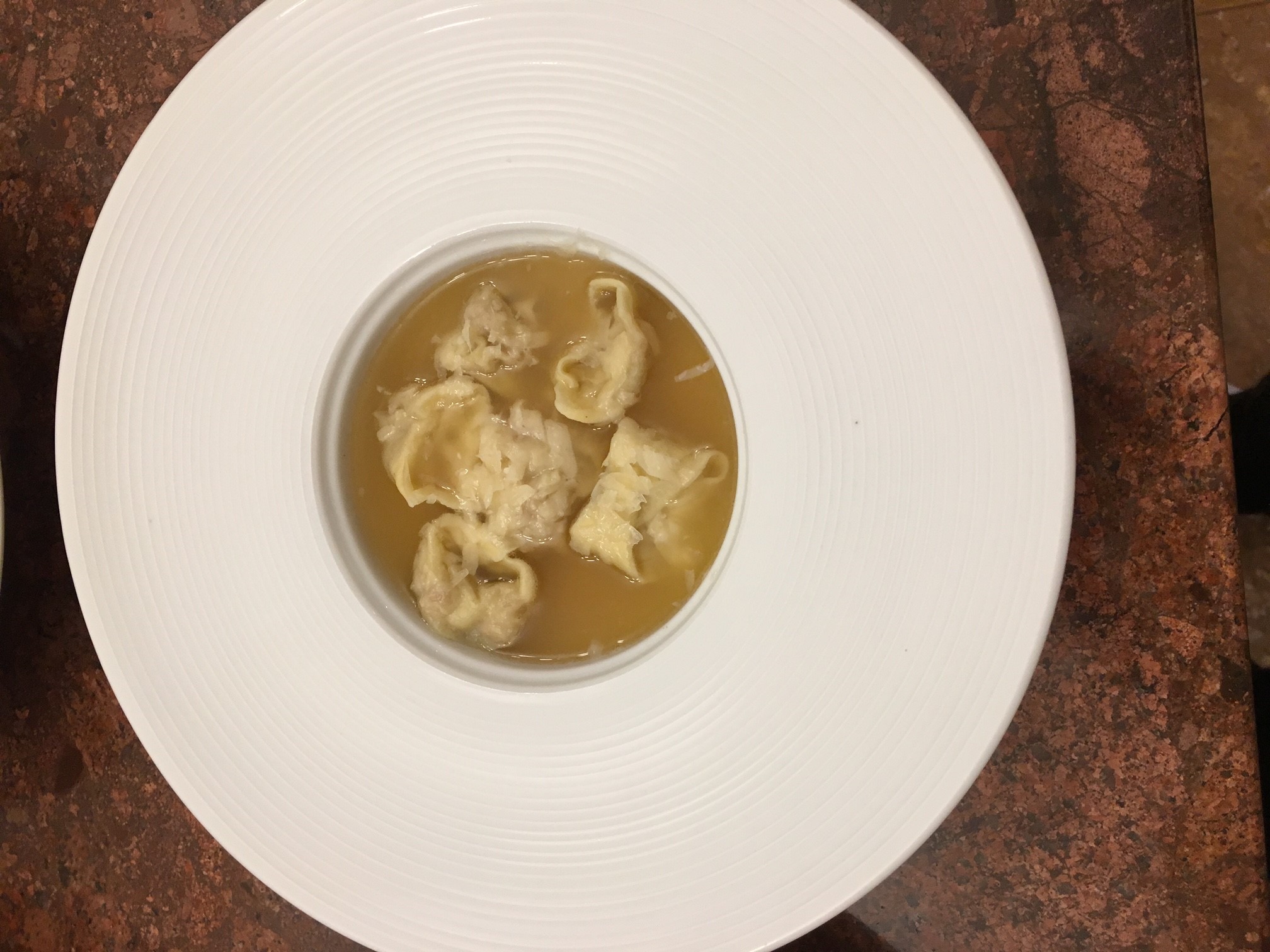 Tortellini in Brodo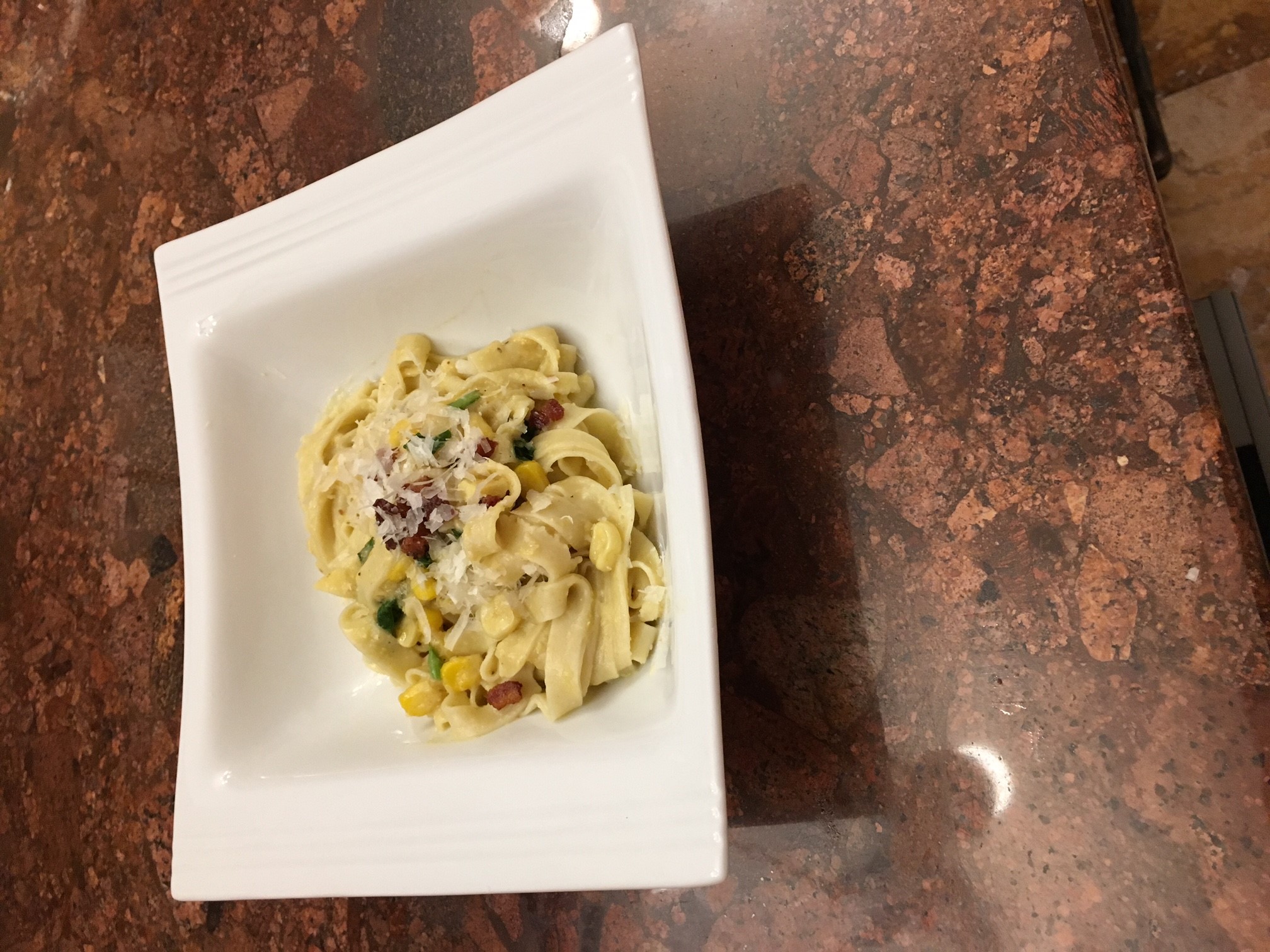 Tagliatelle with Corn Pesto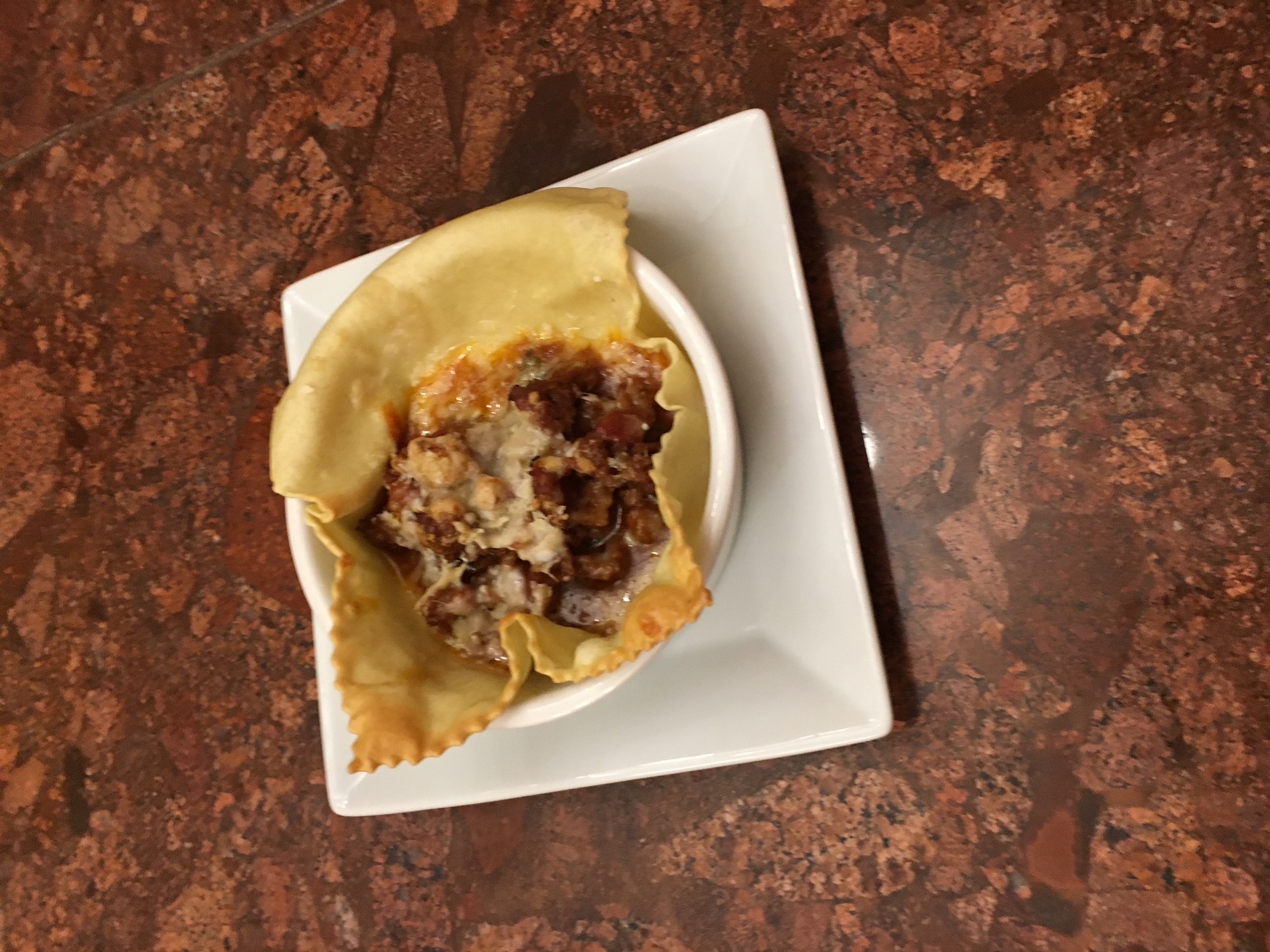 Stracetti with Hot Sausage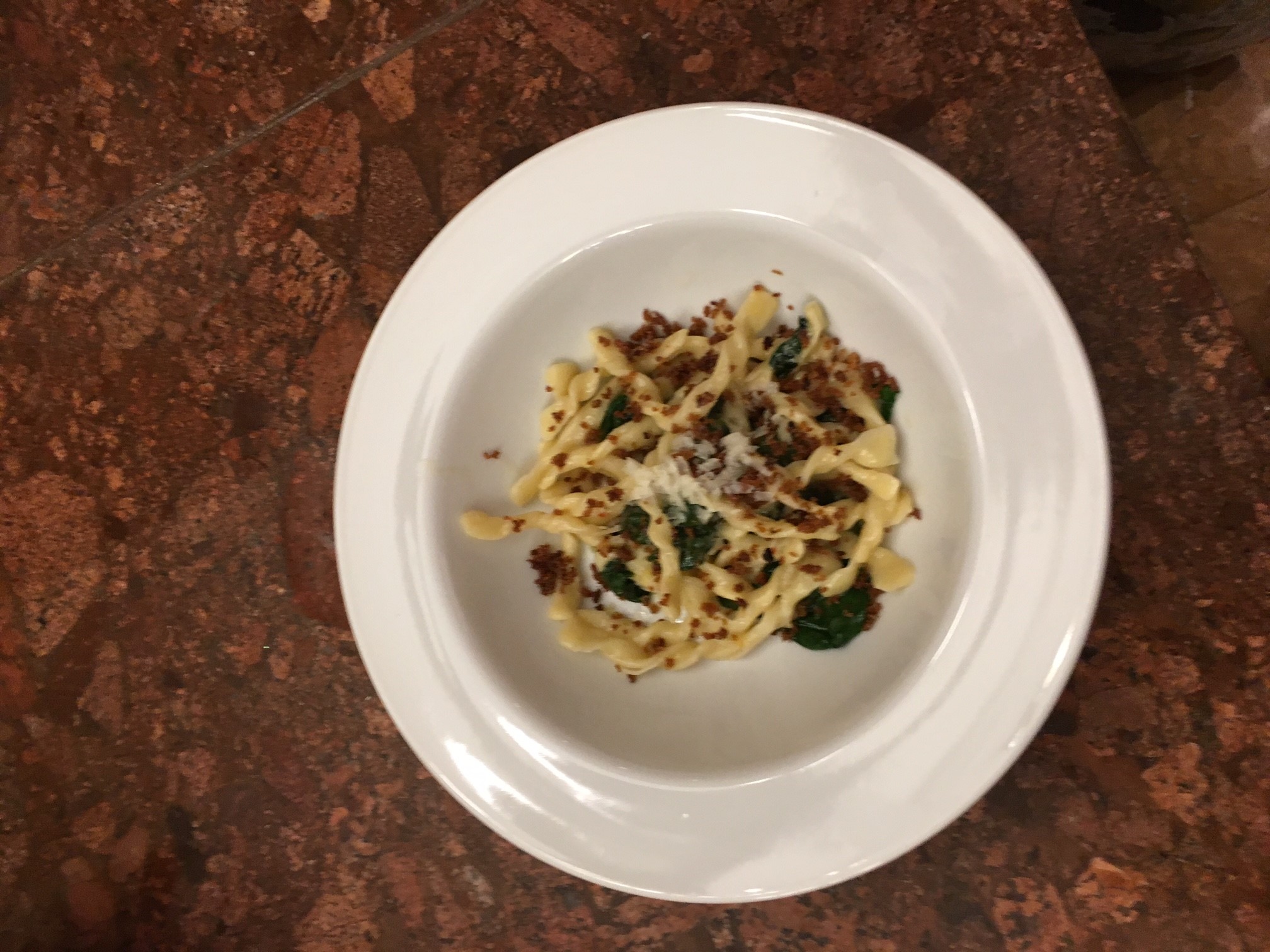 Strozoprezze with Spinach and Preserved Lemon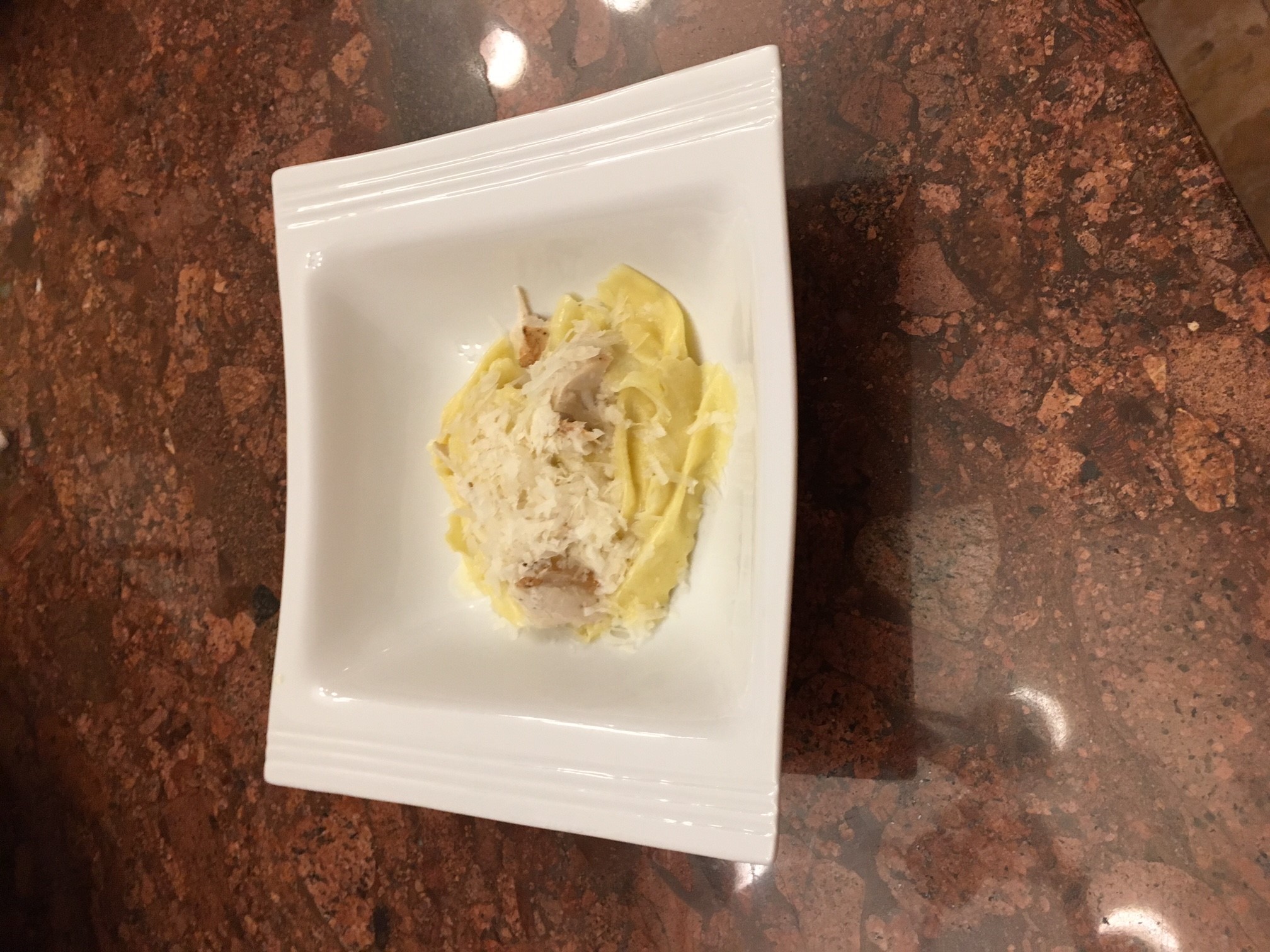 Farfalle Alfredo with Chicken
…and dessert,
Dolce Morbido all'Amarena with Pistachio Ice cream
Next up: A British New Year's Eve…yup, I'm cooking this one too!