Budapest! Or Buda"pesh", as the natives say it. Just returned from a wonderful week in Hungary learning about the country, it's traditions and history and, of course, it's food. I thought I knew the basics about Budapest, but I knew nothing. This city (and country) was occupied for almost 50 years. First by the Nazis in the second World War and then by the Russians with the last occupier leaving in 1991. It was a stark realization to me that this city was under oppression during my adult lifetime. Slowly they learned to live as an independent nation. It's no wonder they are thrilled with tourists-and there are a lot of tourists-there is so much English spoken and they are generally a happy, welcoming people, excited to share their beautiful city.
And beautiful it is. The city (originally two cities) resides on two sides of the Danube-the hilly Buda side with the gorgeous St. Matthias Church, Fisherman's Bastion and the Buda Castle and the flat Pest side with the magnificently grand Parliament building, the lovely Opera House and the Great Market Hall(my fav, of course) among the many sites. The architecture rivals or exceeds any of the more familiar European cities, yet you can see the vestiges of communism in some of the "newer" concrete, 7-story housing structures on the outskirts of the city. Generally, I would not say this is not a particularly sophisticated city, especially where shopping is concerned-fashion is not king here-but where food is concerned, I was shocked at the skill level of the chefs at some of the restaurants. Admittedly, I did my research before I went and had a list of restaurants to try to hit-most of them Michelin recommended or Michelin starred, but I really did not expect the refinement I found-because who ever raved about a restaurant in Hungary?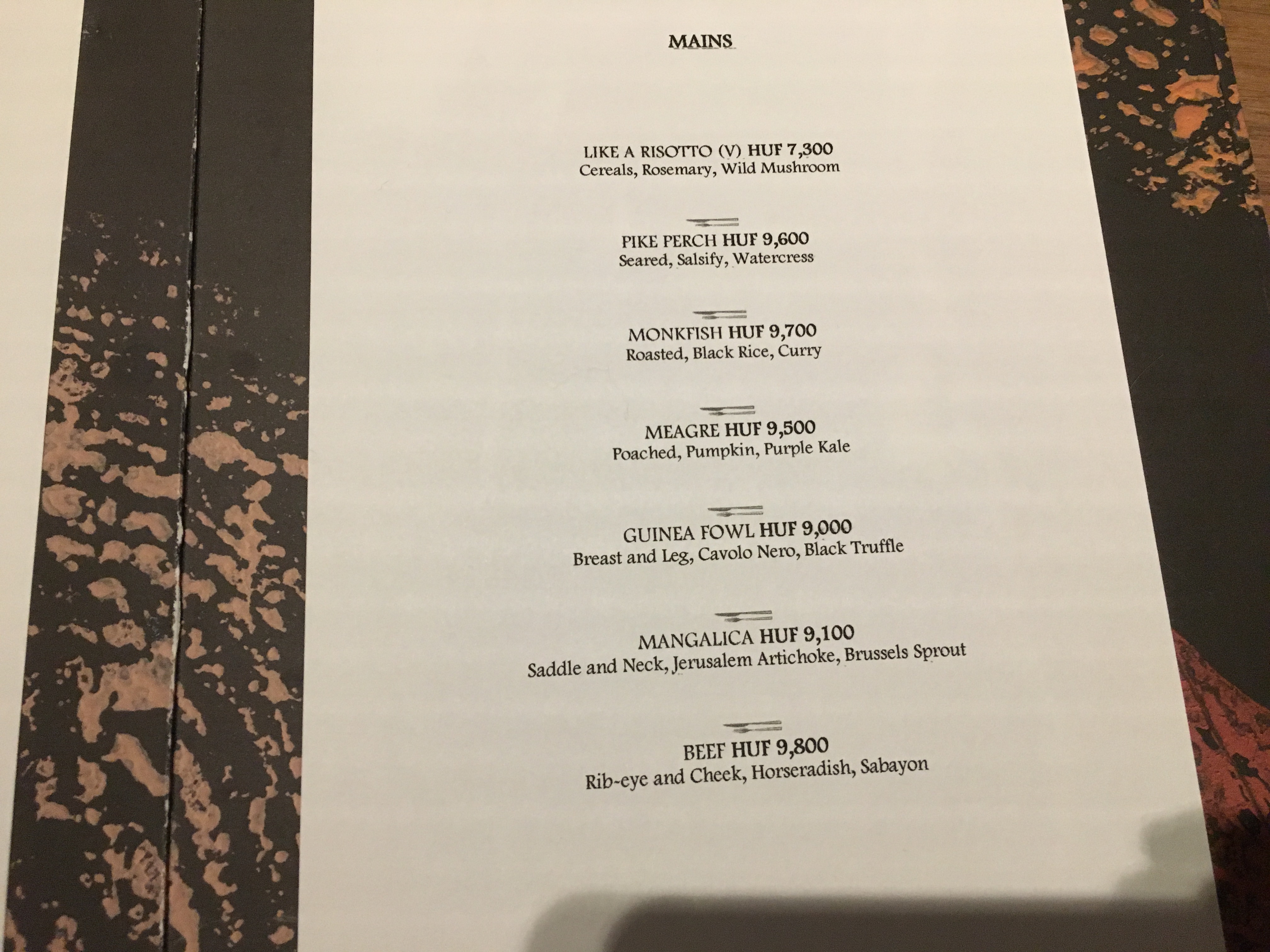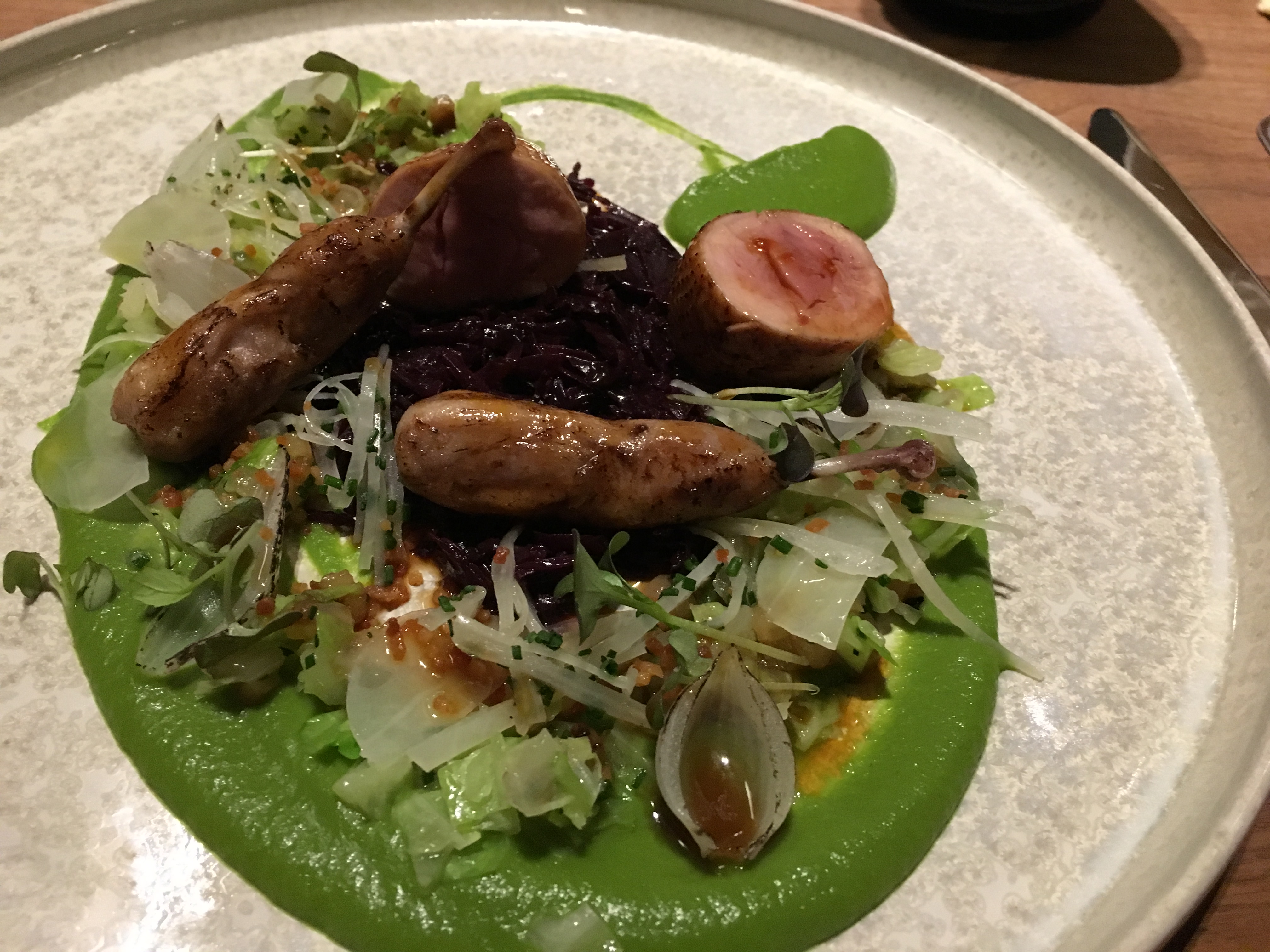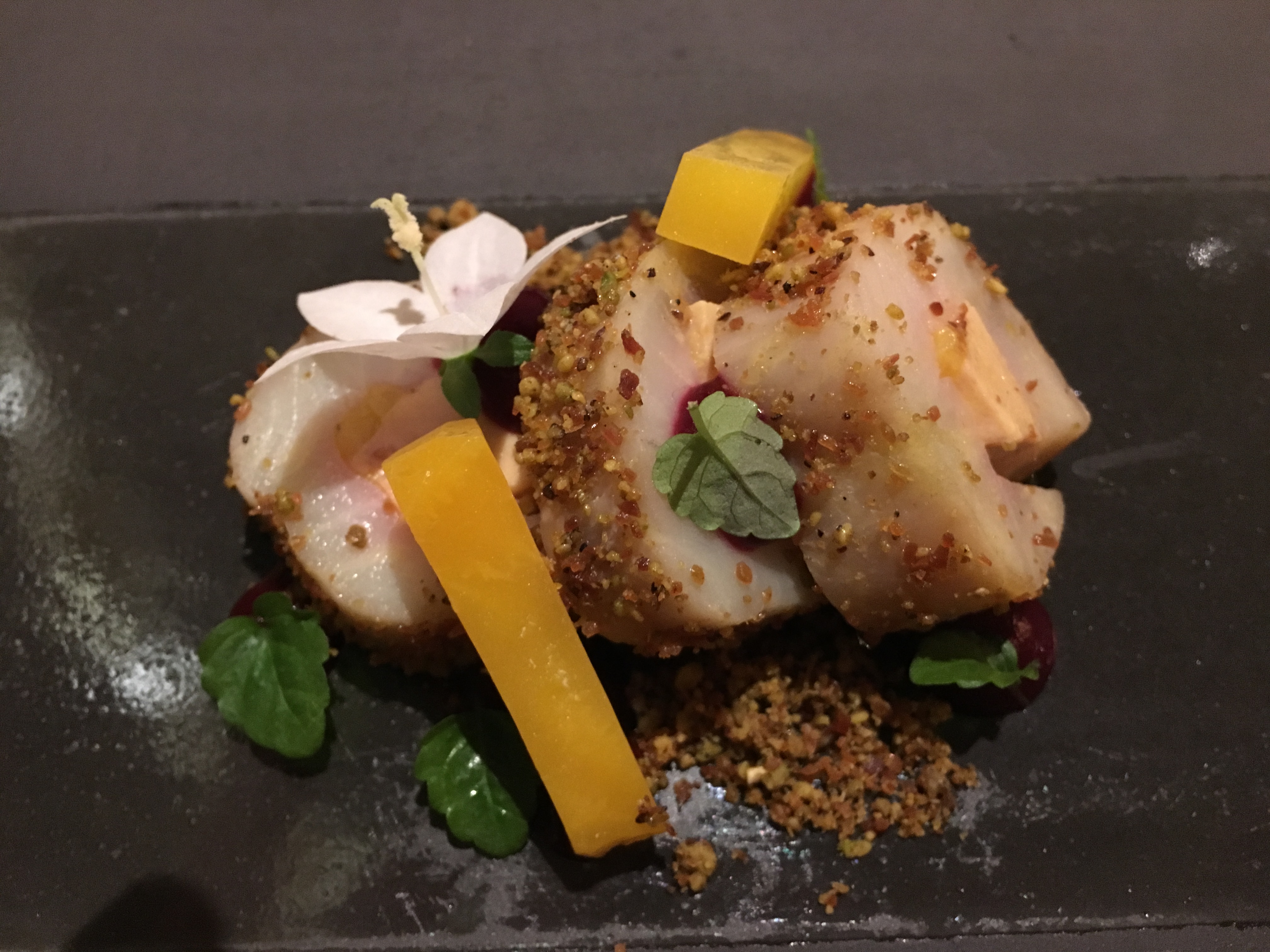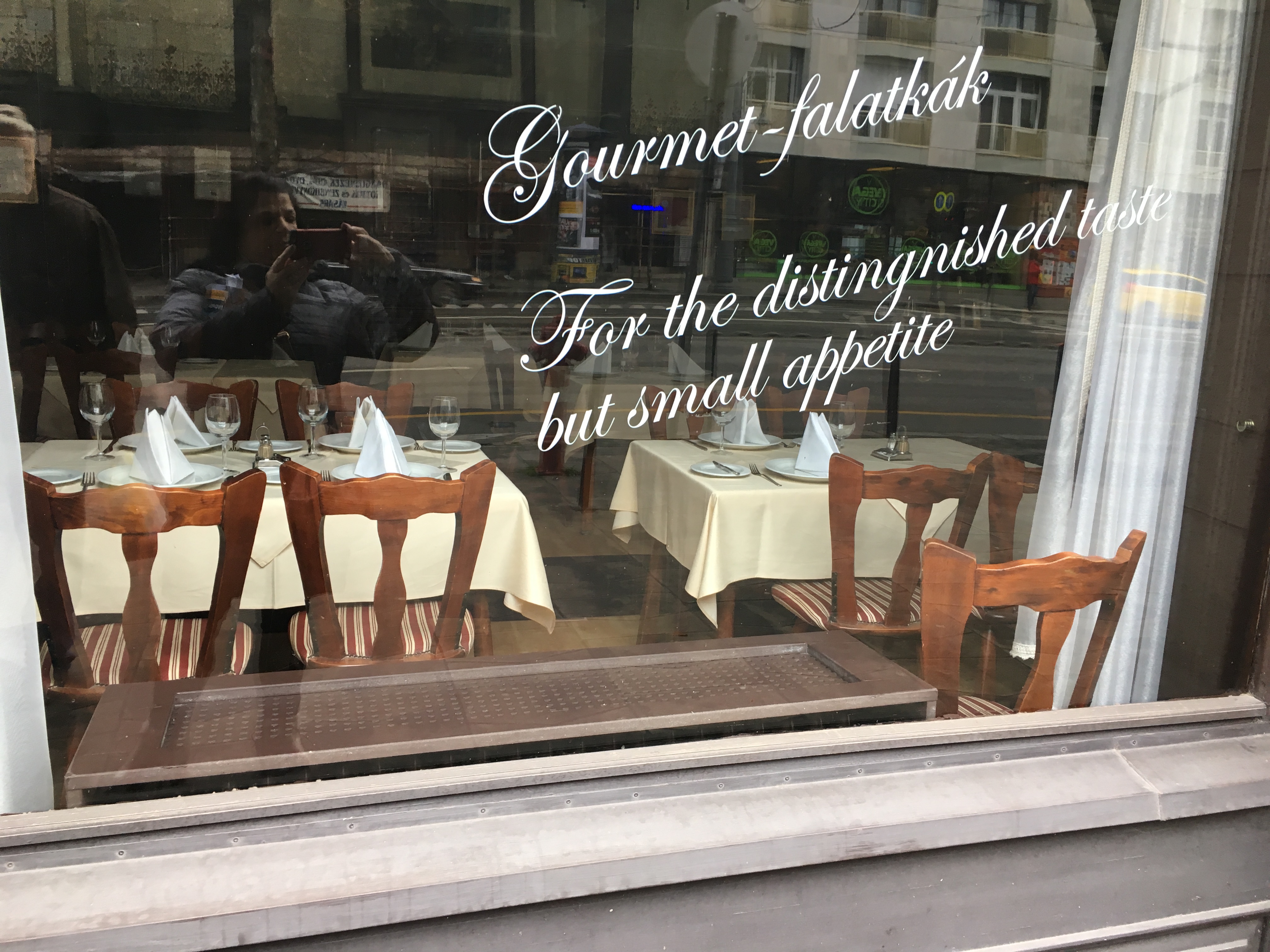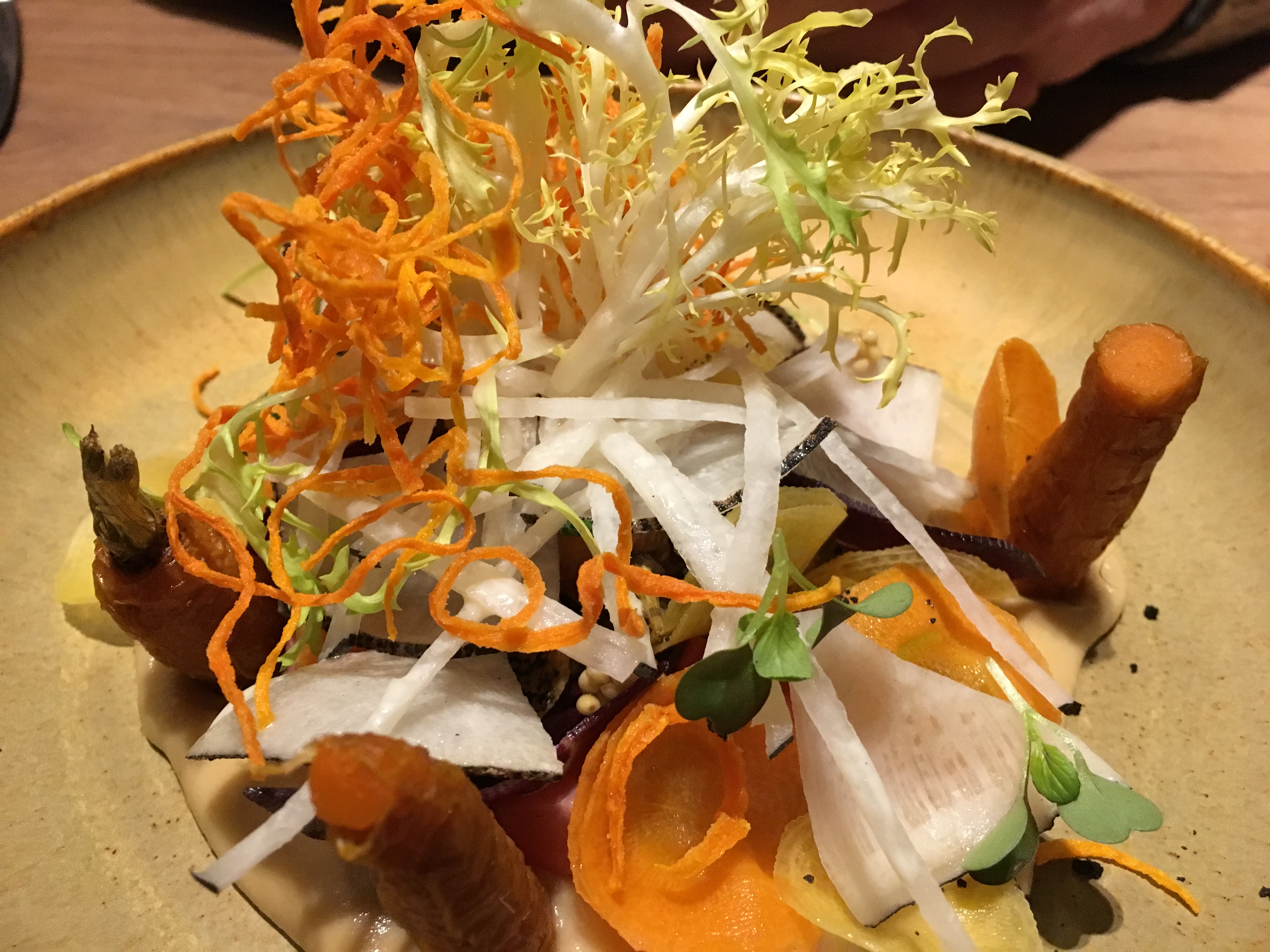 A Few of The Fine Dishes 

Traditional Hungarian food is hearty, Eastern European peasant food-Goulash, Chicken/Veal Paprikash, Fisherman's Soup, Stuffed Cabbage, Stuffed Peppers, sausages, potatoes, Strudel.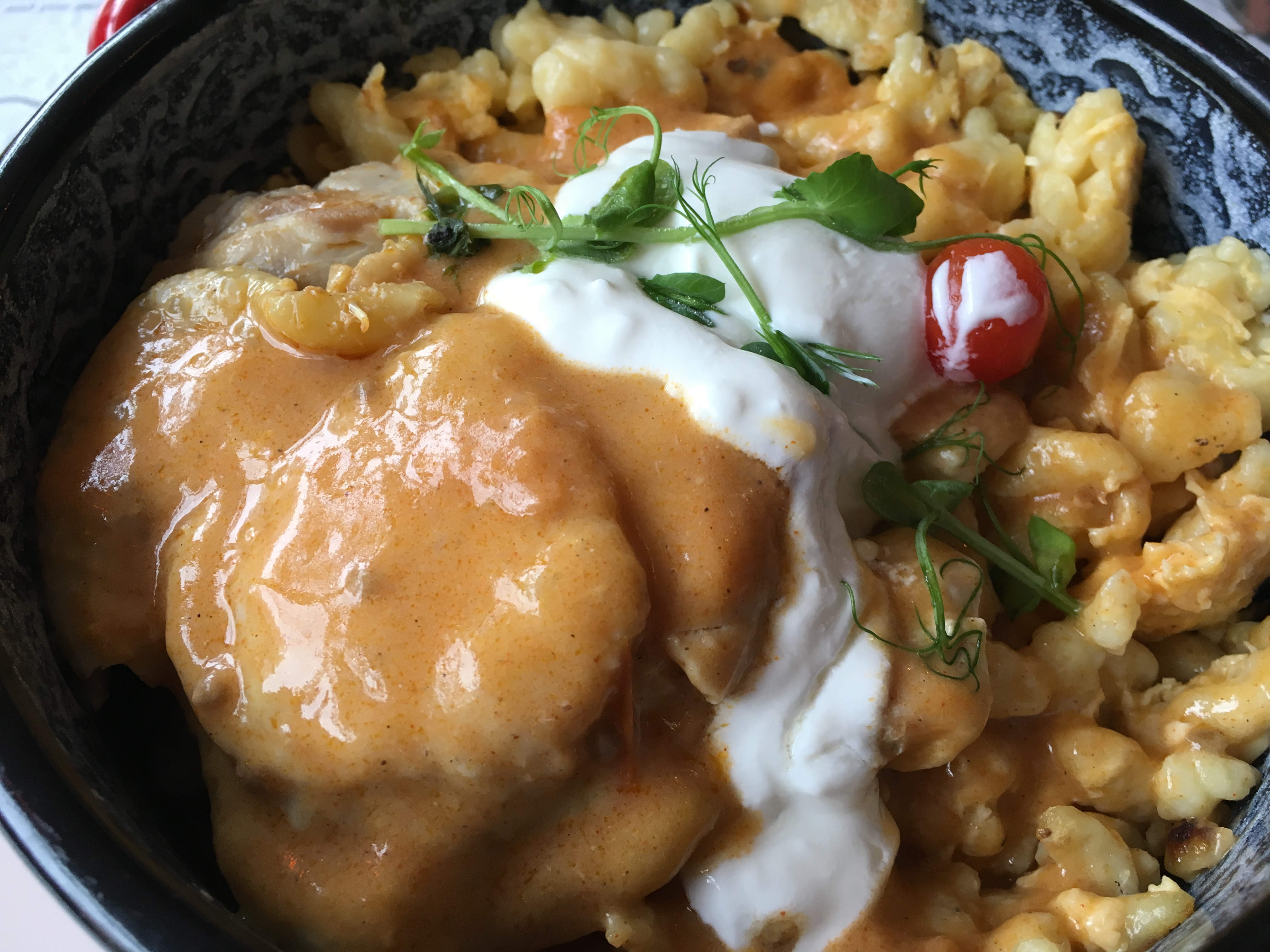 The cuisine is very meat-centric. Beef, pork, organs, veal, duck, some chicken and some river fish with the vegetables being potatoes, cucumbers, peppers(surprise!), cabbage and cauliflower. And pickles. Lots of pickles.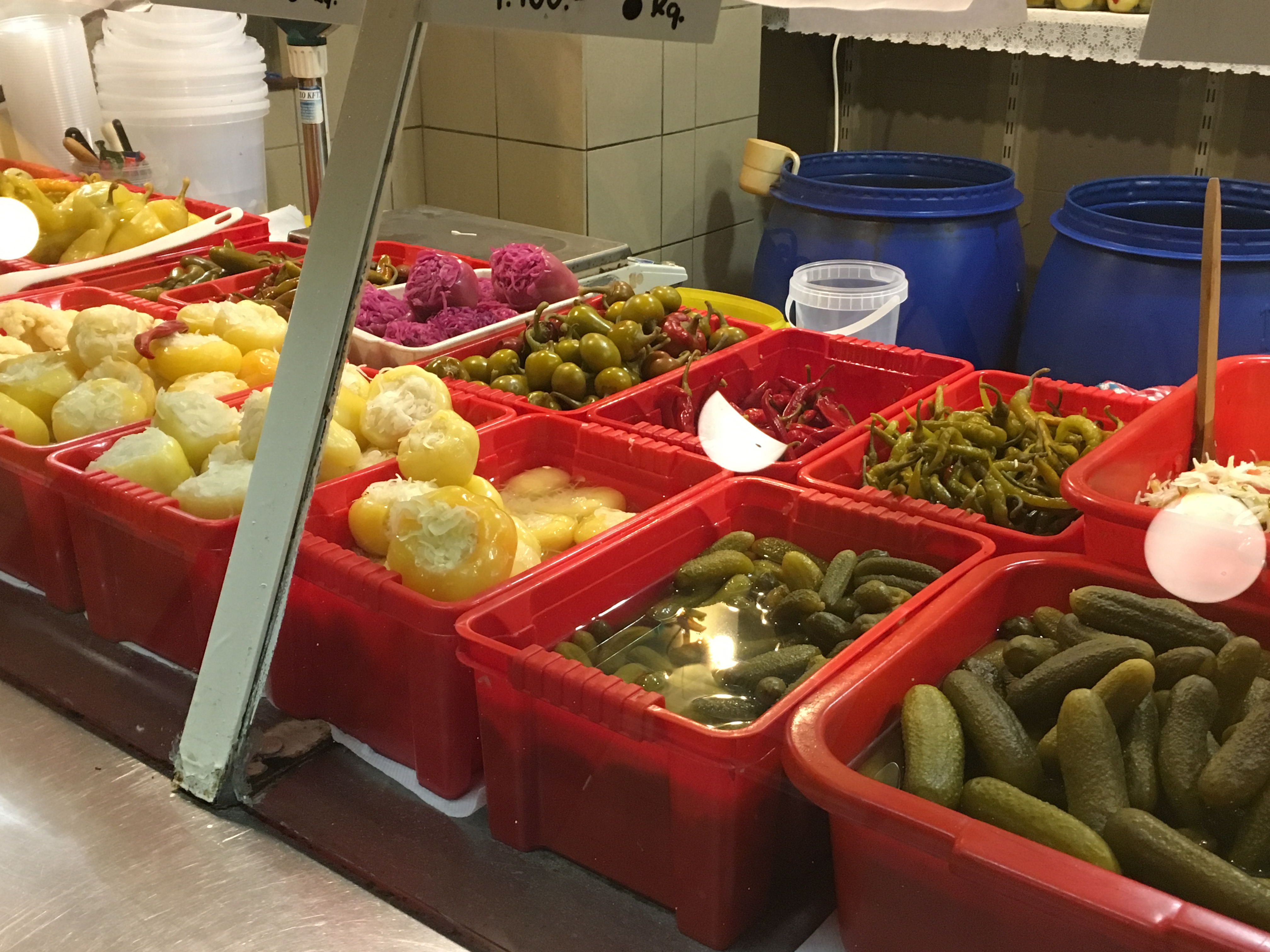 We hit the food scene like this: Lunch at restaurants/cafes/holes-in-the-wall serving traditional cuisine and dinner at chef-run high end places that I had researched. We ate more than well. Unfortunately, since it was winter, the street food scene was limited. Mulled wine, yes. Chestnuts, yes. But the food I wanted to taste-Langos(fried dough topped with cheese), Kolbice(sausage cones), Potato Dumplings, etc. was practically non-existent.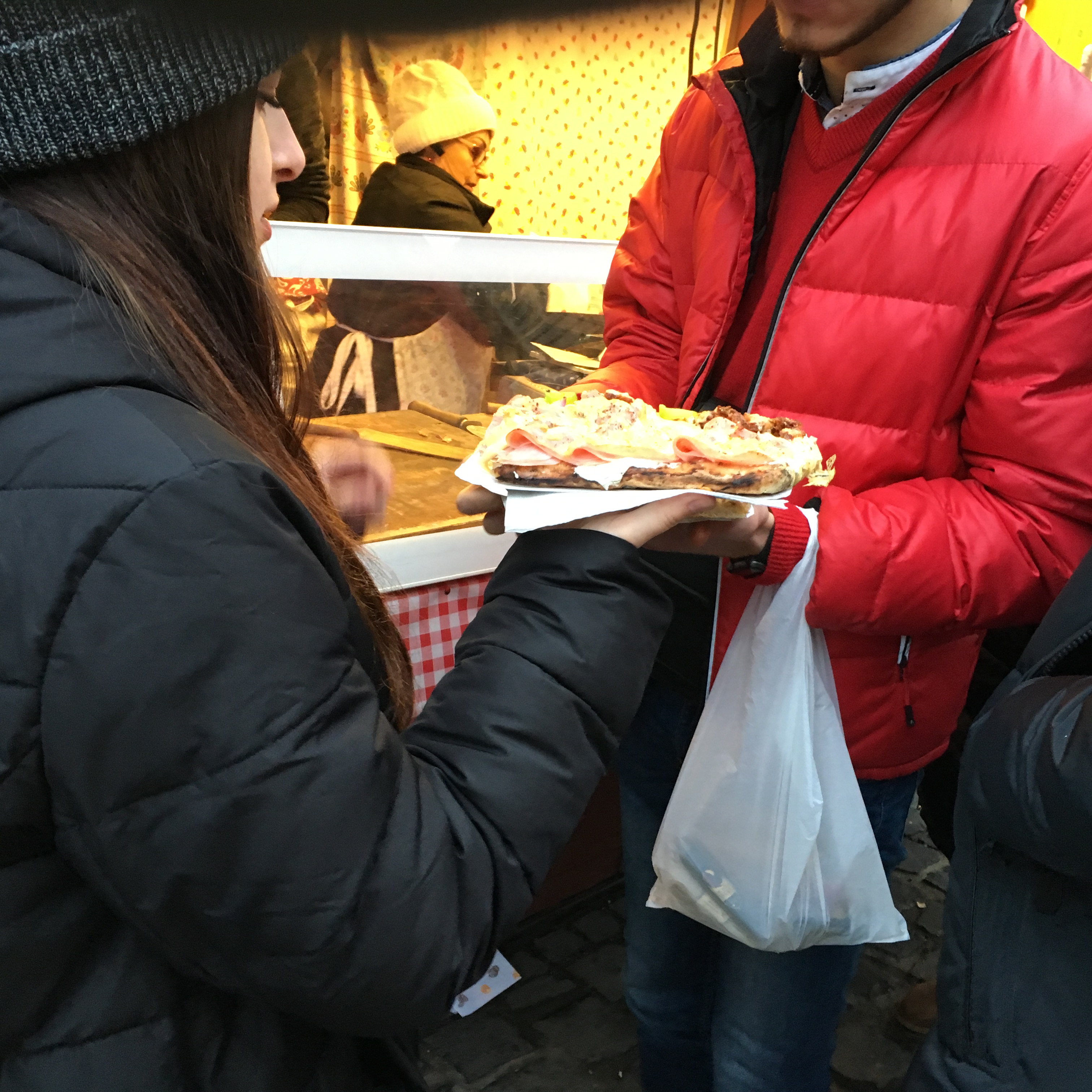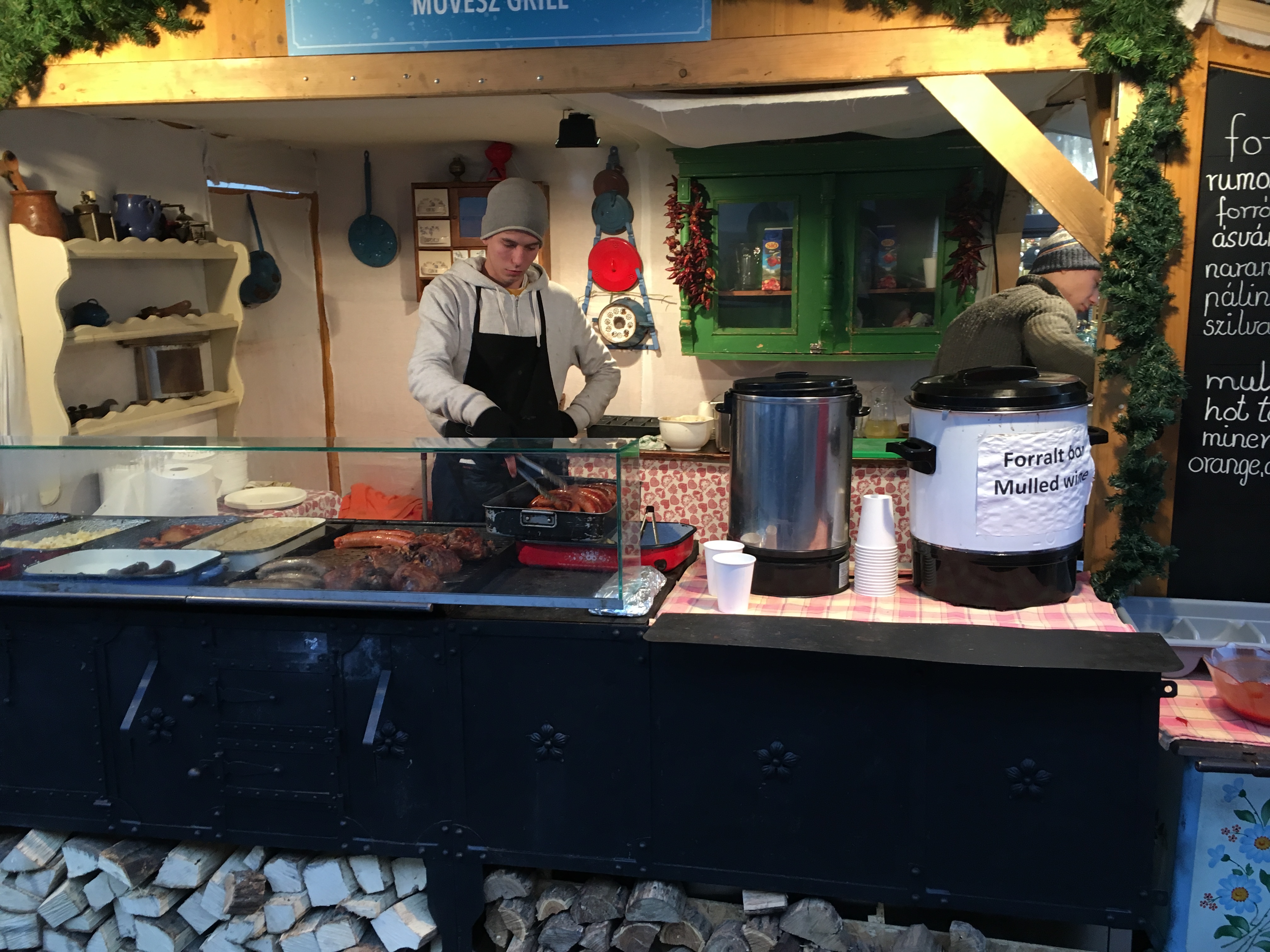 We arrived with a day to see the few Christmas markets that remained before the new year and we saw lots of this food there, but it was our first day and we thought we would have a whole week to try things, not to mention that my hubby is NOT fond of eating food standing in the street-I needed a few days to coax him into it. I did manage to try the Chimney Cakes-sweet dough wrapped around a cylinder, cooked over coals and dipped in sugar. Not my thing-too doughy-but tasty.
We took a day to go to Vienna and at the Schönbrunn Place, I watched a demonstration of how to make strudel dough for the famous Viennese Apple Strudel. My mother always described my grandmother covering a bed with a sheet and stretching the dough for strudel to paper-thinness over the bed. Her test of the proper thinness was to read a newspaper through it. It was true! In the demo, that's what the test was. Sorry, Mom, if I didn't believe you.
Well, I'm back in the states with a great amount of various Hungarian Paprikas (and some Palinka).
Ready to cook some Hungarian food, so next week, look for a Chicken Paprika recipe…followed by Apple Strudel.